Premium
Become a counsellor in the rehabilitation
Counselling and Psychology
18 opiniones
I would give it four stars

It's very fine and there you can share any ideas weather from your past and things that you've learnt it opens your mind to think about some certain things which are important,counselling different people sometimes based on your true story you can teach someone or make someone understand and see the point of view of what you're talking about

Very great
Descripción
Tipología

Curso

Metodología

Virtual

Inicio

Fechas a escoger
Envío de materiales de aprendizaje

Sí

Servicio de consultas

Sí

Tutor personal

Sí
Descripción
Emagister has put a new course in its catalog!

This counseling and psychology course is distance learning developed by the International Career Institute with the aim of training its students to work in the fields of Community Services and Health.


Thanks to this course, you will learn solid skills in counseling, conflict resolution, wellness and personal training! Become a professional and develop your career to become a counselor in the area of ​​health and rehabilitation.


The course offers the possibility to interact and train with highly successful professionals, highly qualified and experienced. It also allows you to access one of the fastest growing professions.
If you want to be a counselor, this course is for you!
The need for counselors in society allows them to help those in need of assistance through community-based counseling organizations or even by establishing their own practice, which is what most graduates intend to do.


Graduates discover that their new knowledge and skills make them ideal for positions in: counseling (for example, pain counseling, family counseling, educational counseling, conflict resolution, etc.), social assistance and social work, sports training, illness mental, education, personal training, rehabilitation and health care, marketing and sales, relationships and industrial management.


Do not miss this opportunity and ask for more information without commitment in Emagister.
Información importante
¿Qué objetivos tiene esta formación?: Counselling and Psychology is directed at serving the needs of individual in one's community. As such, the program requires a minimal amount of social engagement (surveys, questionnaires, role play, etc) in aid of learning.
Requisitos: There are NO previous work or education requirements for entry into any course level. Students may enrol directly into the diploma or advanced diploma levels without completing lower ranked qualifications. Graduates can expect higher course levels to result in higher potential salary, positions and skill capabilities.
Instalaciones y fechas
Inicio
Fechas a escoger
Matrícula abierta
Opiniones
Eliya Chogo
Sobre el curso:
I would give it four stars
Curso realizado:
Octubre 2020
¿Recomendarías este centro?:
sí
Josephine Kalenga
Sobre el curso:
It's very fine and there you can share any ideas weather from your past and things that you've learnt it opens your mind to think about some certain things which are important,counselling different people sometimes based on your true story you can teach someone or make someone understand and see the point of view of what you're talking about
Curso realizado:
Octubre 2020
¿Recomendarías este centro?:
sí
Radiyatu Munkaila Ibrahim
Sobre el curso:
Very great
Curso realizado:
Octubre 2020
¿Recomendarías este centro?:
sí
Raul domingo Miliani sabido
Sobre el curso:
I couldn't take. For mee is too expensive in this moment, to making an inversmet. Maybe next year.
Curso realizado:
Septiembre 2020
¿Recomendarías este centro?:
sí
MARIAMA KAMARA
Sobre el curso:
Being a counselor feels good Because with this career you can unlesh something within yourself And it feels good guiding people in the right path Like I had a situation where in a woman came to me asking for a guidance in her marital life I then advice her how to be the wife and not trying to be the husband she adhere to that and now her marriage is going smoothly. So this all feels good.
Curso realizado:
Septiembre 2020
¿Recomendarías este centro?:
sí
Materias
Life Coaching

Social Work

Counselling Psychology

Rehabilitation

Conflict

Management

Interview Techniques

Psychology

Conflict Resolution

Coaching

Problem Solving

Marketing

Grief Counselling

IT Management

Skills and Training

People Skills

Communication techniques

Reflection

Questioning

Finding solutions
Programa académico
1 COUNSELLING SKILLS I
· Learning Specific Skills
· Listening & Bonding
· Reflection
· Questioning
· Interview Techniques
· Changing Beliefs and Normalising
· Finding Solutions
· Ending the Counselling
2 COUNSELLING SKILLS II
· The counselling session
· Focus on the present
· Telephone counselling
· Dealing with crises
· Problem-solving techniques I: Aggression
· Problem-solving techniques II: Depression
· Problem-solving techniques III: Grief and loss
· Problem-solving techniques IV: Suicide
3 COUNSELLING TECHNIQUES
· Psychoanalytic psychotherapy l – Freud, Erikson, Jung
· Psychoanalytical psychotherapy ll – Adler
· Humanistic/Existential approaches I – Gestalt Therapy; Fritz Perls
· Humanistic/Existential approaches II – Person-Centred Counselling; Carl Rogers
· Rational behavioural therapy – Albert Ellis
· Cognitive behavioural therapy – Aaron Beck
· Behavioural therapy
· Solution-focused counselling
4 INTRODUCTION TO PSYCHOLOGY
· The Nature and Scope of Psychology
· Neurological basis of behaviour
· Environmental effects on behaviour
· Consciousness and perception
· Personality
· Psychological development
· Needs, drives and motivation
5 PROFESSIONAL PRACTICE IN COUNSELLING
· Understanding counselling
· Ethics and Confidentiality
· Understanding the self
· Personality
· Emotions and Behaviour
· Supervision
· Referral practice
Información adicional
The average time within which students complete studies is: DIPLOMA LEVEL: 24 WEEKS ADVANCED DIPLOMA LEVEL: 31 WEEKS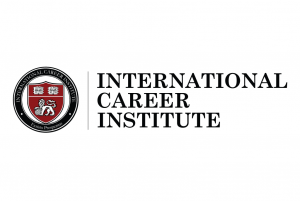 Counselling and Psychology