Diploma in Logistics and Supply Chain Management (Level 5)
*Precio estimado
Importe original en GBP:
£ 760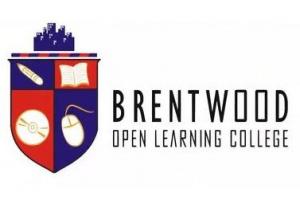 Descripción
Tipología

Curso

Nivel

Advanced

Metodología

Virtual
Horas lectivas

320h

Inicio

Fechas disponibles

Tutor personal

Sí
Description
Supply Chain Management Diploma Level 5

Supply Chain Management Diploma Level 5 is one of the most important responsibilities at the heart of every successful organization. Businesses worldwide are fundamentally dependent on a wide variety of suppliers and service providers, which facilitate their everyday operations. Those who work in Supply Chain Management are responsible for overseeing the establishment, optimization and consistent performance of complex and demanding supply chains. From the moment the raw materials are sourced to the final production and sale of the end product, the supply chain determines if and to what extent the organization will succeed in its objectives.
Información importante
¿Qué objetivos tiene esta formación?: Supply Chain Management Certification Online, gives you a rounded view of the Logistics and supply chain management operations. Highlights of the course include; production processes, distribution channels, network designs, and performance management of supply chain.
Requisitos: Endorsed Certificate of Achievement At the end of the course, learner can claim an endorsed certificate by paying £120 accreditation fee.There are £9 postal charges for the UK students and £15 for the non UK students. Certificate of Completion from BOLC Certificate of Completion from BOLC (soft copy) can be claimed for £10. If you need hard copy of this certificate you will pay £25 + postal charges (£9 for UK students, £15 for outside UK)
Sedes y fechas disponibles
Inicio
Fechas disponibles
Inscripciones abiertas
Materias
Supply

Supply Chain Management

Logistics Management

Supply Chain Logistics

Supply and Chain Management

Supply Chain Strategy

Logistics

Logistics strategy

Supply Chain Certification Online

Supply Chain Management (Level 2)
Programa académico
Supply Chain Management - Course Outline
This exclusive Supply Chain Management Diploma Level 5 is divided into 13 intensive modules – each concluding with an online assessment to verify your acquired knowledge and competencies. Comprehensive support and guidance will be provided by your personally-assigned tutor throughout your studies.
Module 1 - Introduction to Supply Chain Management


Module 2 - Logistics in Supply Chain Management


Module 3 - Logistics Strategy & Operations


Module 4 - Planning & Sourcing Operations


Module 5 - Procurement Operations


Module 6 - Manufacturing & Delivery Operations


Module 7 - Market Distribution in the Supply Chain


Module 8 - Inventory Management


Module 9 - Transport Management


Module 10 - Warehousing & Material Handling


Module 11 - Using Information Technology in Supply Chain


Module 12 - Supply Chain Systems Design


Module 13 - Supply Chain Performance Measurement
Diploma in Logistics and Supply Chain Management (Level 5)
*Precio estimado
Importe original en GBP:
£ 760