International Development Management
*Precio estimado
Importe original en EUR:
2.143 €
Descripción
Tipología

Bachelor's degree

Lugar

Velp (Netherlands)
Duración

4

Inicio

Fechas a escoger
Descripción
Do you want to contribute to fair economic chains from raw material to consumer, empower people living in rural areas or reconstruct societies after natural disasters? Are you interested in a Bachelor study with a practical? Study International Development Management (BSc) at Van Hall Larenstein in the Netherlands.

Will you work towards a fair world?

How will you ensure sustainable development where everyone benefits without this resulting in the depletion of the earth? During your studies, you will learn how to use a practical approach to strike a balance between people, the earth and prosperity. During your studies, you will be committed to the rebuilding of society following disasters, to building a better future for the rural population or you will contribute towards fair economic chains from raw materials to consumers. In all cases, you will learn how to bring people together in various cultural and social environments, to defend interests, and to facilitate and supervise developments and innovation. You do not do this from behind a desk, but you seek practical situations and direct contact with people.

You can specialise in:
• Sustainable Value Chains
• Rural Development and Innovation
• Disaster Risk Management

Contact emagister to know more about the programme!
Materias
Food Technology

Quality Assurance

Rural Development

Supply Chain Management

Climate Change

Food safety

Quality Controller

Supply Chain Strategy

Policy advisor

Source Manager
Programa académico
Content Programme
You will be following objective specific courses, doing practical periods and preparing an exciting graduation assignment. The programme is competency based: each theoretical subject supports workgroup situations in which students tackle practical problems and explore workable solutions. This means that you will be active from day one, learning to work independently as you collaborate with others. The programme culminates in practical placements and a thesis project conducted in an international setting.
Career opportunities
Potential professions
• Rural development specialist
• Responsible sourcing manager tropical food crops
• Project leader in food security
• Policy advisor on food and climate change
• Initiator in Fair Trade market development
• Advisor on reconstruction following disasters
• Building bridges between farmers and the Government
The world lies at your feet when you are a graduate student of International Development Management. You can work in the national and international market after your studies.
Upon graduation from any of these programmes, you will receive a Bachelor of Science degree. Our Bachelor programmes are accredited by the Accreditation Organisation of the Netherlands and Flanders (NVAO).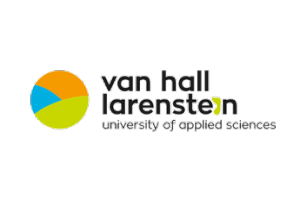 International Development Management
*Precio estimado
Importe original en EUR:
2.143 €