Special Educational Needs Teaching Assistant Diploma
*Precio estimado
Importe original en GBP:
£ 425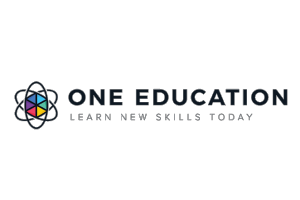 Descripción
Tipología

Curso

Nivel

Advanced

Metodología

Virtual

Duración

1
Inicio

Fechas disponibles

Servicio de consultas

Sí

Clases virtuales

Sí
Develop your understanding of teaching methodologies and learn how to support students with special educational needs with this online SEN teaching course. Designed and delivered by expert instructors, the SEN Teaching Diploma is taught through online study materials, video lessons, practical exercises and multiple-choice assessments.

The Special Educational Needs Teaching Assistant Diploma is a professional qualification focussed on the practical application of theoretical knowledge. You gain knowledge of classroom methodologies, communication skills for teaching and how to safeguard children, along with role-specific competencies such as the SEN code of practice, understanding learning difficulties, supporting children on the autistic spectrum, and managing ADHD and dyslexia in the classroom.
Materias
Teaching Assistant

Teaching

Communication Training

Dyslexia

Development

Management strategies

Classroom management

Analysis

Professional

Identifying dyslexia

Diagnosing ADHD
Programa académico
Fundamentals of Teaching
Understanding the Development of Children and Young Person
Communication and Professional Relationships with Pupils and Family
Safeguarding the Welfare of Children and Young Person
SEN: Special Educational Needs
Introduction to Special Educational Needs (SEN)
Understand Constructivism in the Classroom and know your role as a teacher
SEN Code of Practice
Get an understanding on SENCO
Classroom Management Strategies for Children with Special Needs
Physical Difficulties, Sensory Difficulties, Cognitive Impairments of Pupils
How to Deal with Pupils with Autism
Understanding Learning Difficulties
Anger Management Methods for Pupils With Special Needs
Teaching Children with Down Syndrome
Conclusion SEN
SEN in USA
INTRODUCTION to SEN USA
PRINCIPLES OF SPECIAL EDUCATION
SEN CURRICULUM
SEN TEACHING
CONCLUSION to SEN USA
ADHD
What is ADHD?
Causes of ADHD
Diagnosing ADHD
Treating ADHD
ADHD and Education
Reasonable Adjustments: ADHD
Adults with ADHD
Dyslexia
What is Dyslexia?
Identifying Dyslexia
Co-occurring Conditions
Diagnosing Dyslexia
Creating Dyslexia Friendly Environment
Solutions for Dyslexia
Mock Exam
Mock Exam – Special Educational Needs Teaching Assistant Diploma
Final Exam
Final Exam – Special Educational Needs Teaching Assistant Diploma
Special Educational Needs Teaching Assistant Diploma
*Precio estimado
Importe original en GBP:
£ 425